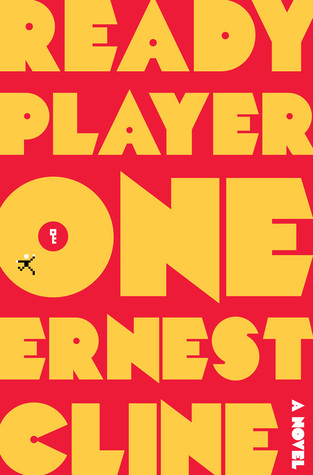 In the year 2044, reality is an ugly place. The only time teenage Wade Watts really feels alive is when he's jacked into the virtual utopia known as the OASIS. Wade's devoted his life to studying the puzzles hidden within this world's digital confines, puzzles that are based on their creator's obsession with the pop culture of decades past and that promise massive power an In the year 2044, reality is an ugly place. The only time teenage Wade Watts really feels alive is when he's jacked into ...
Title
:
Ready Player One (Ready Player One #1)
Author
:
Ernest Cline
Rating
:
Genres
:
Science Fiction
ISBN
:
Ready Player One
Edition Language
:

English

Format Type
:

Hardcover

Number of Pages
:

374 pages

pages
Ready Player One (Ready Player One #1) Reviews
I originally gave this book 3 stars as harmless lightweight fun, but my opinion of it declined as time went by. Then after reading Armada I fully realized what a talentless one-trick hack that Cline really is so I changed this rating. Plus, his outraged hardcore fans kept coming on her...

This book is nostalgia porn. If you grew up in the 80s, enjoy video games, or go crazy for popular culture, you will devour this one. I was supposed to be reading this with a friend but I couldn?t stop. I read the beginning and thought, ?what?s the big deal with everyone?s obse...

I got to read an ARC of this, and it appealed to every geeky part of me. I'll probably write a blog about it later, but for now, a brief review: Simply said? This book was fucking awesome. ...

NERDGASM!!!!!!! Video games, movies and music from the 80's! My teenage years were spent during the 80's. I look through the pictures that were taken at that time and realize we could have been called a cheesy generation. This book saves us. This book makes us cool. I actually w...

So disappointing. The premise of a treasure hunt inside a gigantic immersive online environment is interesting. I like the idea of the people of 2044 being fixated on '80s culture for clues to solving the puzzle. The execution simply doesn't live up to the promise. The writing goes lik...

"I'm not crazy about reality, but it's still the only place to get a decent meal." Groucho Marx The middle school I attended was a 1930s WPA project that by the 1970s was a lethal cocktail of toxic mold from the water leaks and cancer causing asbestos. I'm hoping, since several deca...

That one star is probably misleading...I thought this was going to be a 4-5 star book for a good portion of the time I spent reading it. The 80s pop-culture references are so pervasive and so relevant to my life that, at times, the book felt like it been written specifically for me. (T...

This book is a geek fantasy. A nerd utopia. Speaking as a formerly addicted World of Warcraft player (among others), I loved it. I believe you can tell the author's passion from what he's written, and it is clear from this book that Ernest Cline is a fellow gamer and geek. I salute ...

For most of the first half of this book, I was unimpressed. The writing was flat, and the story was unremarkable. The book gets hype because of its pervasive use of 1980s popular culture, particularly its references to science fiction, fantasy, and video games. The problem was that mos...

Ready Player One is a Fiction/YA/Dystopian hybrid that takes place in the year 2044 where our world is suffering from global energy crisis and everyone needs a means to escape from this harsh truth. This is where OASIS, a genius MMORPG utopia created by James Halliday arrived as the so...